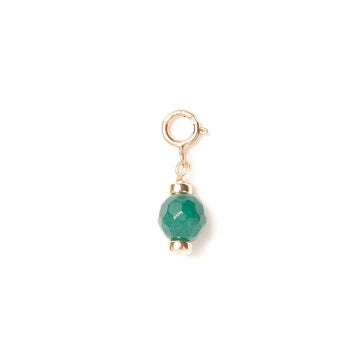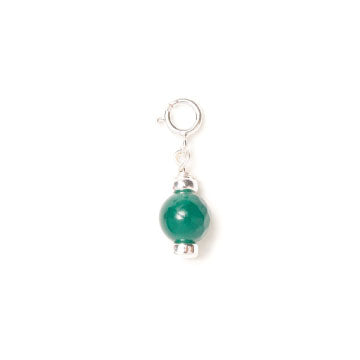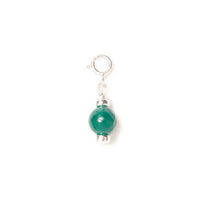 Celebrate your May birthday with our Birthstone Charm - a whimsical treasure that effortlessly joins your bracelet or chain, adding a touch of elegance and personal flair to your style !
Discreet yet dazzling, it complements any outfit with a sprinkle of capricious charm. Whether you're partying like it's your birthday or just embracing your unique spirit, this charm is your versatile companion. Embrace the magic of simplicity and let your fashion shine with personal significance.
Add the May Birthstone Charm to your collection and carry a piece of whimsy that's uniquely you wherever you go ! 
Discover our Charm Bar by clicking here !
• Sterling Silver or 14kt Gold Vermeil
• Each jewelry comes in its own imitation leather pouch with a satin ribbon.
Preserve the Sparkle, Prolong the Love.
Keep your cherished Beblue pieces radiant by storing them in a cool, dark place - either within our original pouch or a small zip-lock bag to shield them from light and humidity.
Be mindful that certain chemicals and beauty products could impact their luster.
Want more tips on sustaining your jewelry's brilliance? Visit our Jewelry Care page for the full scoop.
Artisan Craftsmanship, Unparalleled Quality.
Every Beblue creation is meticulously handcrafted in Montreal, Canada by our dedicated artisans who are fervently passionate about their craft.
Our collections shine in sterling silver, fine gemstones, opulent mother-of-pearl, and lustrous freshwater pearls.
Elevate your elegance with our 14kt gold plating process, which surpasses industry standards to ensure lasting shine and durability.
Plus, rest easy with our 6-month warranty and timeless repair service, available anytime thereafter.
Shipping:
Free tracked Purolator or Canada post standard shipping to Canada over $99. 
$15 Flat rate for Canada post with tracking shipping.

Free international shipping with tracking over 250$.
Free in-store pick up.

All orders ship within 2-3 business days, subject to availability.

Returns:
If you are unhappy for any reason with your Beblue purchase, you can e-mail us at hello@bebluebijoux.com within 30 days of receiving your order. To learn more visit our shipping and returns policies here.
HOLIDAY RETURNS ARE EXTENDED UNTIL JANUARY 10TH, 2024
YOU ARE UNIQUE
Custom Fit, Uniquely Yours.
At Beblue, we celebrate your individuality.
That's why we offer complimentary adjustments for all bracelet sizes.
Because you're one-of-a-kind, and your jewelry should be too. We're committed to ensuring that each bracelet graces your wrist like a second skin.
Embrace your uniqueness, knowing your Beblue jewelry is tailored just for you.
Exquisite Packaging
Direct to Your Doorstep
Every Beblue piece arrives nestled in our signature, elegantly designed packaging. It's not just a box; it's an invitation to indulge.
Whether gifting or treating yourself, pause to savour the unboxing moment as you unveil your new treasured jewelry.
Crafted with passion, delivered with love - from our heart to yours.
BeBlue jewelry
Created With Mind And Meaning
Designed by Women, For Women. Ambre, our talented designer, crafts each collection with a singular vision:
"I design jewelry to empower you. Wear your Beblue jewel as an armor of confidence that fuels your day, enriches your self, and inspires those around you."
We offer affordable luxury without compromise - each piece is locally handcrafted using only the finest materials, embodying a blend of elegance and strength.